Use Cases
Multi-NLU
Our framework supports different NLUs and can also operate several NLUs in parallel.
The Ubitec Bot Framework has an NLU (Natural Language Understanding) component at its center, which takes on a large part of the analysis of user input. Among other things, the user's intents are recognized and variables extracted from the input, which then lead to dialogues and answers from the editorial system.
Our framework is technically designed so that this NLU component can be exchanged for any other:
For example, operation with the standard components, including an NLU based on open source, is possible 100% on premise.
However, it is also possible to use existing NLUs and models, as well as importing existing content and training data.
This means that the Ubitec Bot Framework can be used with Rasa, IBM Watson, Snips, Amazon Alexa or Google Dialogflow, for example. We have also successfully carried out the integration of customer-specific NLUs or graphs in several projects.
In addition, the parallel use of several machine learning-based NLUs is possible, such as the parallel operation of Rasa for the web-based chatbot and simultaneous training of the same data for an Amazon Alexa skill.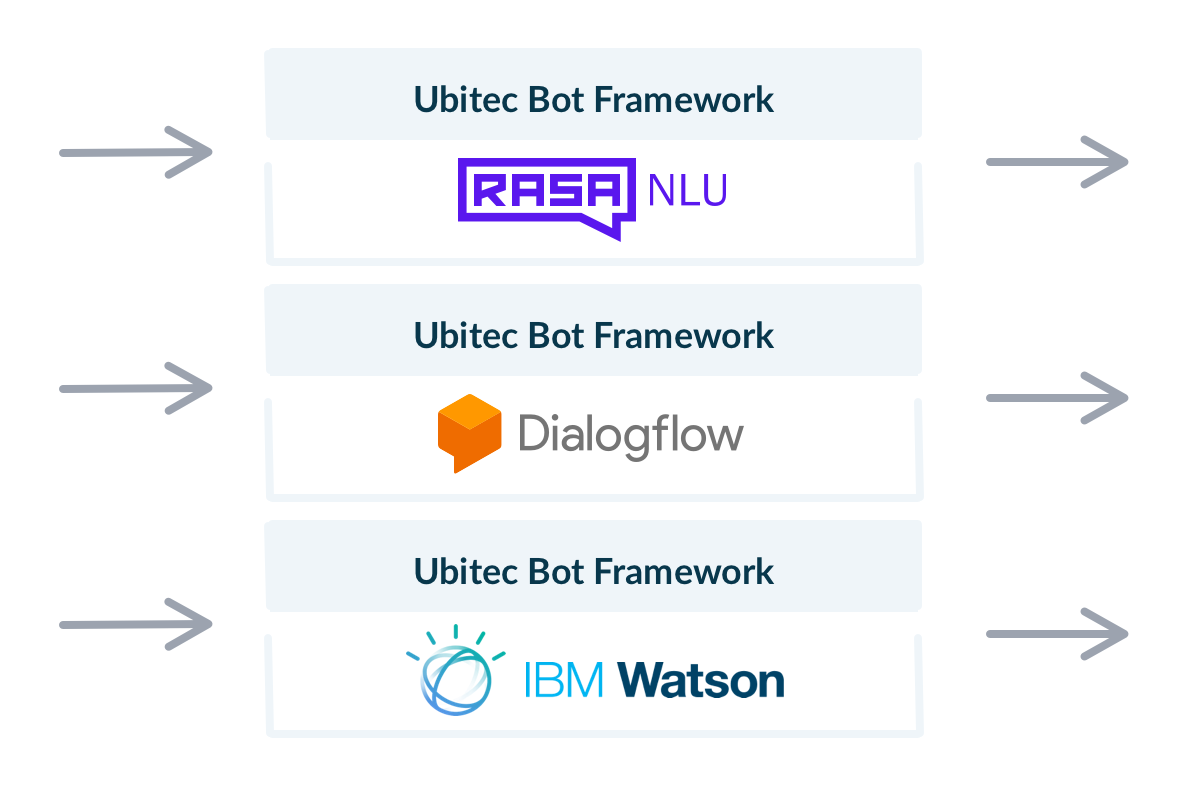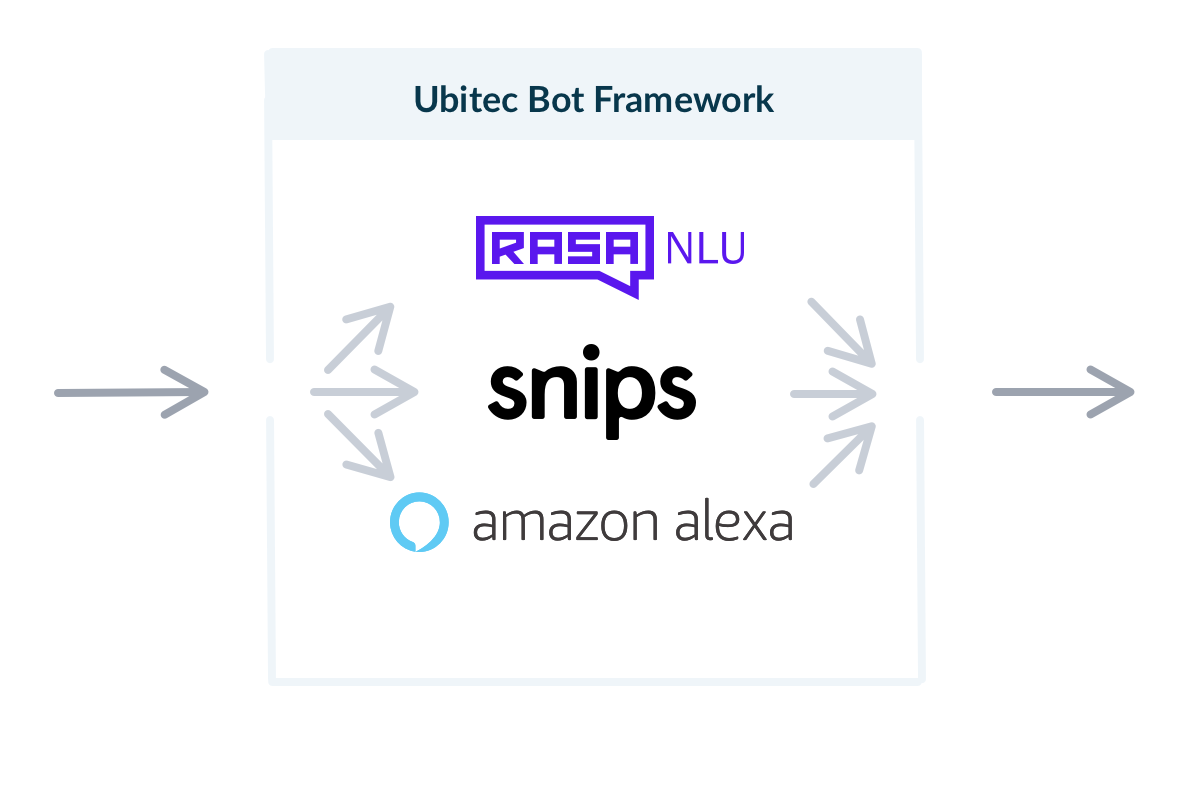 Multi-NLU in the Ubitec Bot Framework
On premise or cloud-based

Depending on the requirements, on-premise NLUs such as Rasa or Snips, or cloud providers such as Google Dialogflow or IBM Watson.

More than an AI component

Several AI components (NLUs, etc.) can be operated in parallel in order to cover special requirements or to be able to make quality comparisons.

Flexibility

A smooth migration to the Ubitec Bot Framework with existing NLUs, training data and content is supported.

future-assured

A flexible architecture enables us to keep pace with technical developments and advances in the field of AI.