Use Cases
Human Handover
Humans and chatbots (machines) work together.
There will always be situations in which the chatbot does not have a correct answer ready - for example for topics it does not (yet) know - or should not give an answer, such as. for a request to terminate a contract or for legal advice.
Our framework can detect this in different ways:
if the chatbot cannot assign a user input several times.
when a certain topic is recognized, e.g. Termination of contract or legal advice.
when a user asks directly for help from a person.
In these cases, the chatbot can transfer the conversation in the background to a service employee ("agent") - a so-called "human handover" or "live chat". He can then chat with the user and continue the conversation, answer questions and obtain further information.
If the human handover is ended by the user or the employee, the chatbot takes over the conversation again and continues to automatically answer questions from the user.
The chatbot also supports the employee during a human handover. The input of the user is analyzed by the chatbot and on this basis suggested answers are displayed to the employee.
In the editorial post-processing, responses from employees can also be adopted as new chatbot content with just a few clicks, so that the chatbot continues to learn from handover conversations.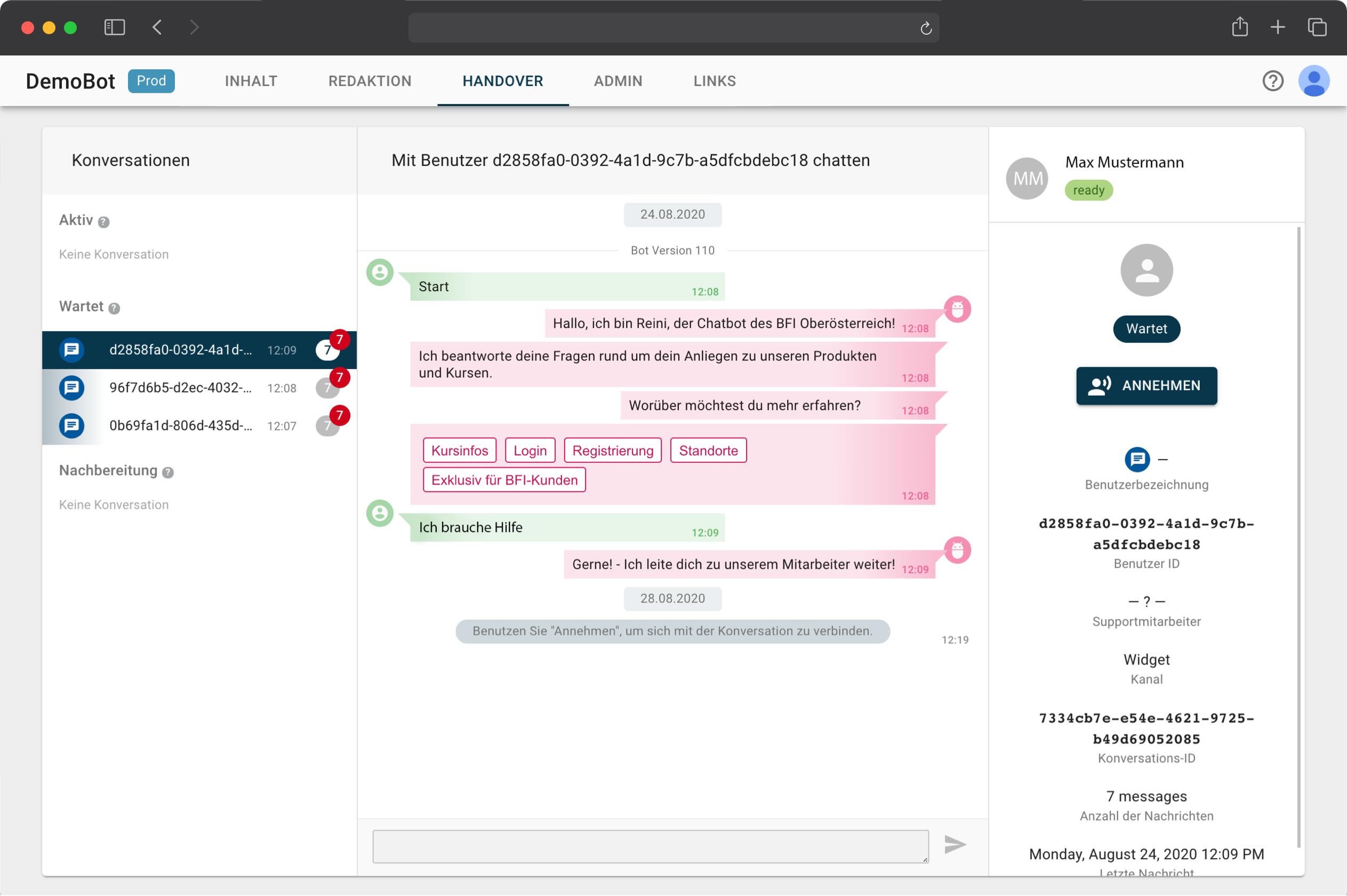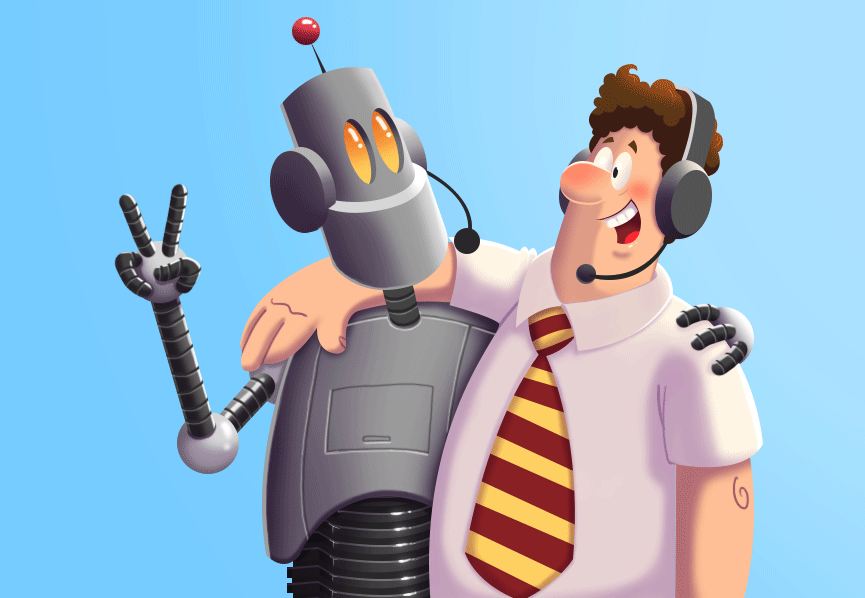 Features related to human handover
Queue

A configurable queue with individual texts and functions to make the waiting time until an agent has time charming and transparent.

Routing by topic

Depending on what concerns a user has, the chatbot can transfer it to a specialist with the help of topic-based routing.

"Currently writing"

User and employee can see whether the other person is writing. Information such as links, file downloads and pictures can also be transferred.

Service desk functions

Various functions that support the agents in their work, such as suggested answers in the live chat, break, follow-up time, opening times and much more.

Service desk interface

The Ubitec Bot Framework is equipped with an (optional) service desk interface for employees.

Integrations

Existing integrations such as Genesys and Avaya Oceana, both for the work of the agents, as well as opening times management and routing.