Reference
ÖAMTC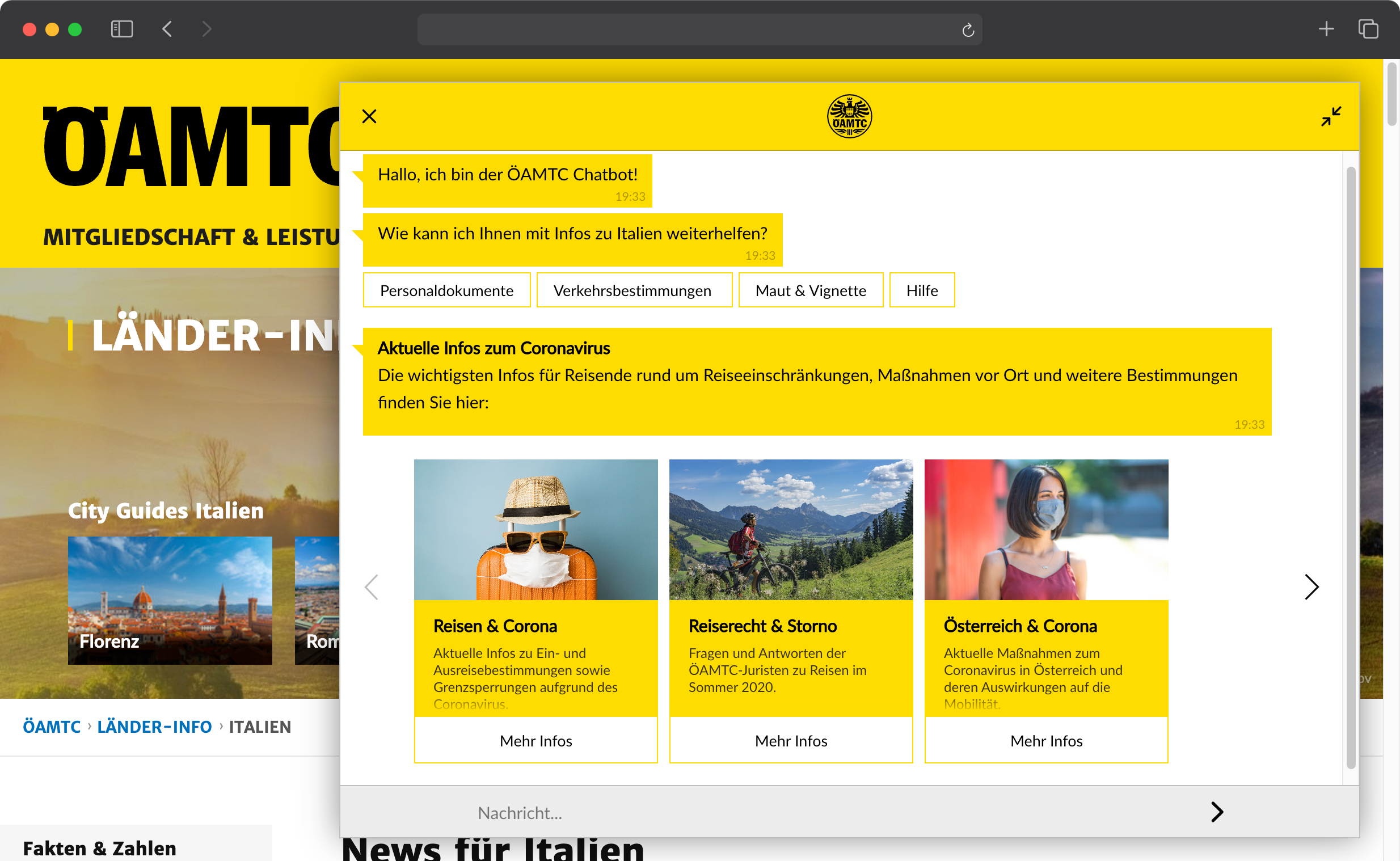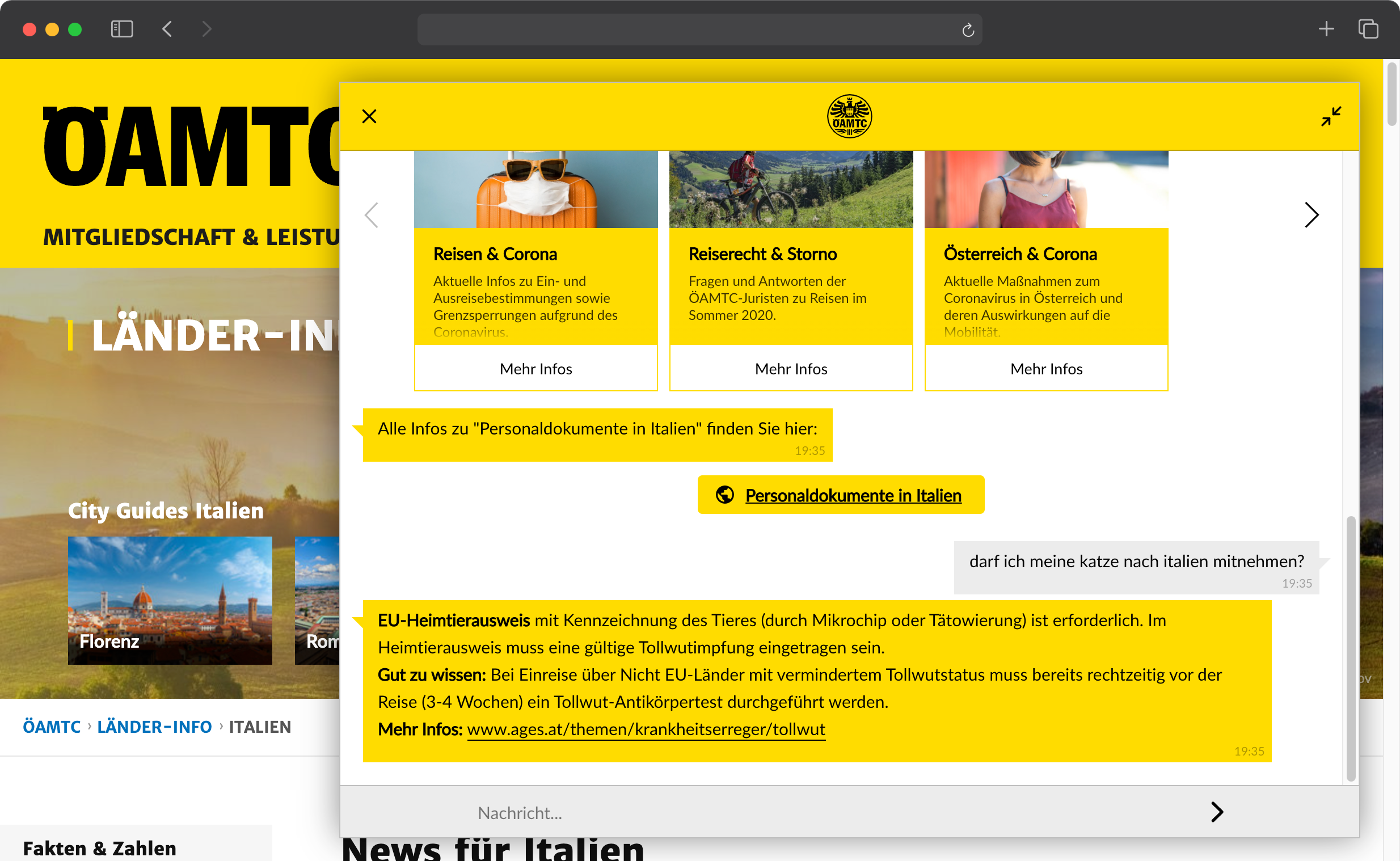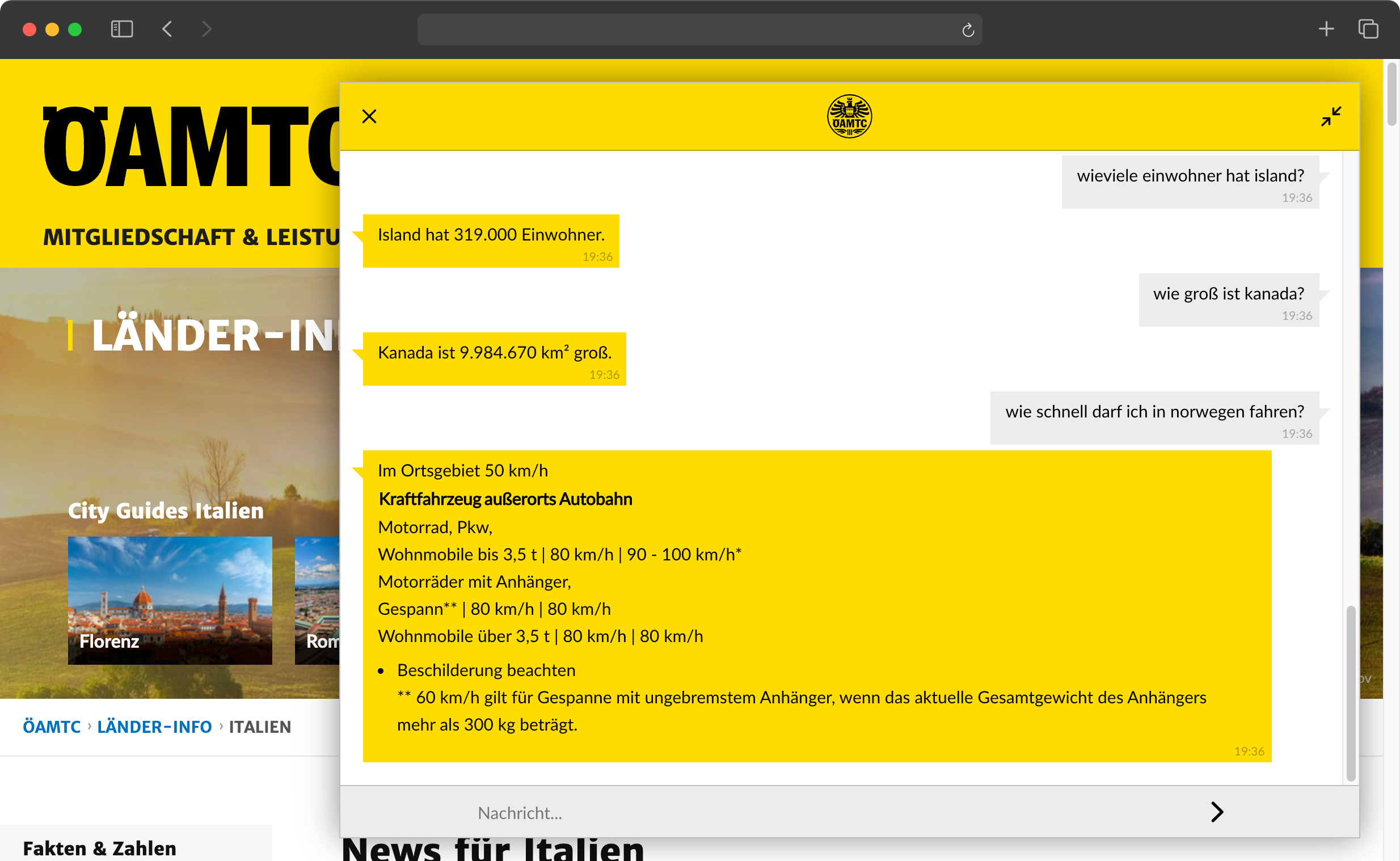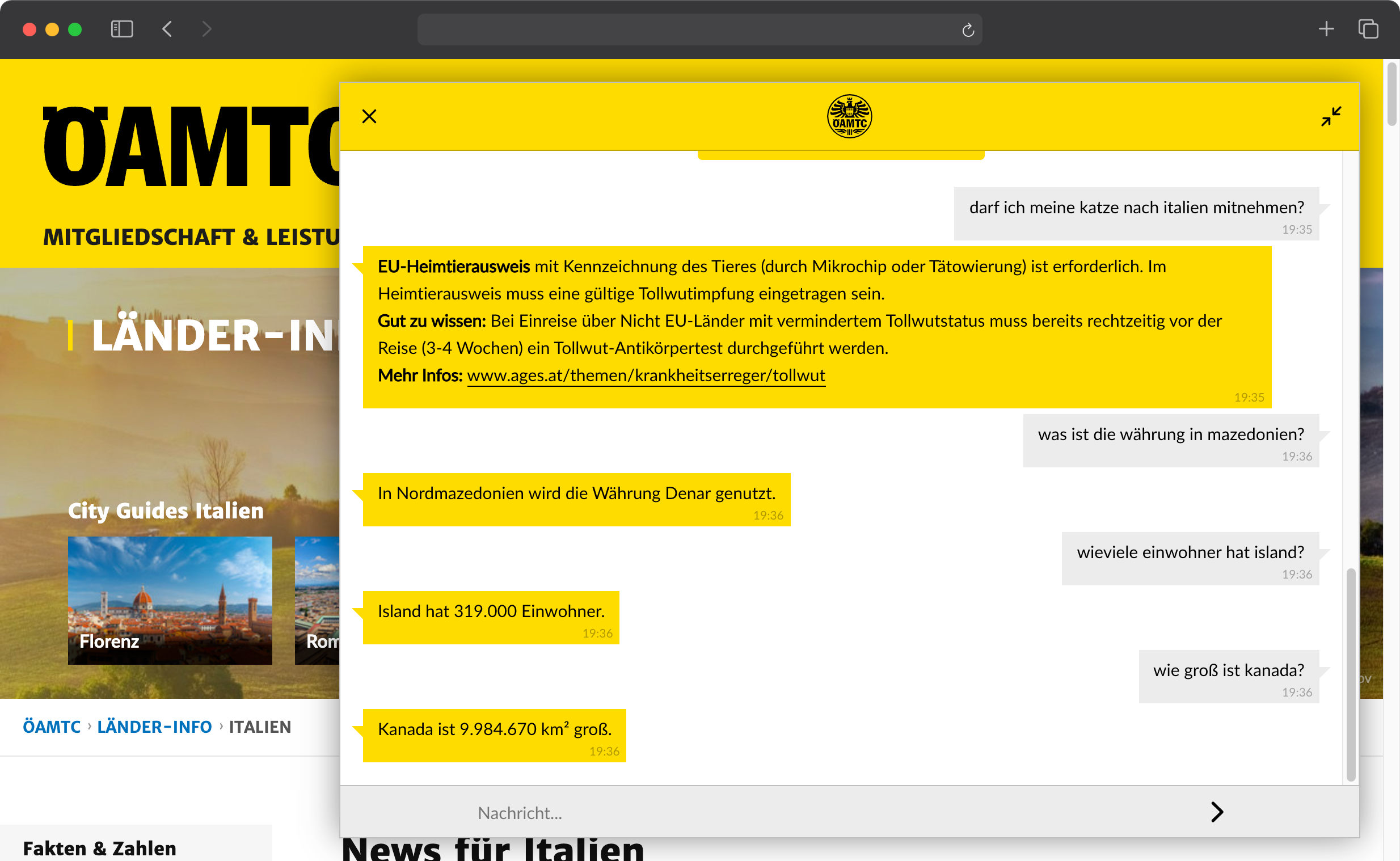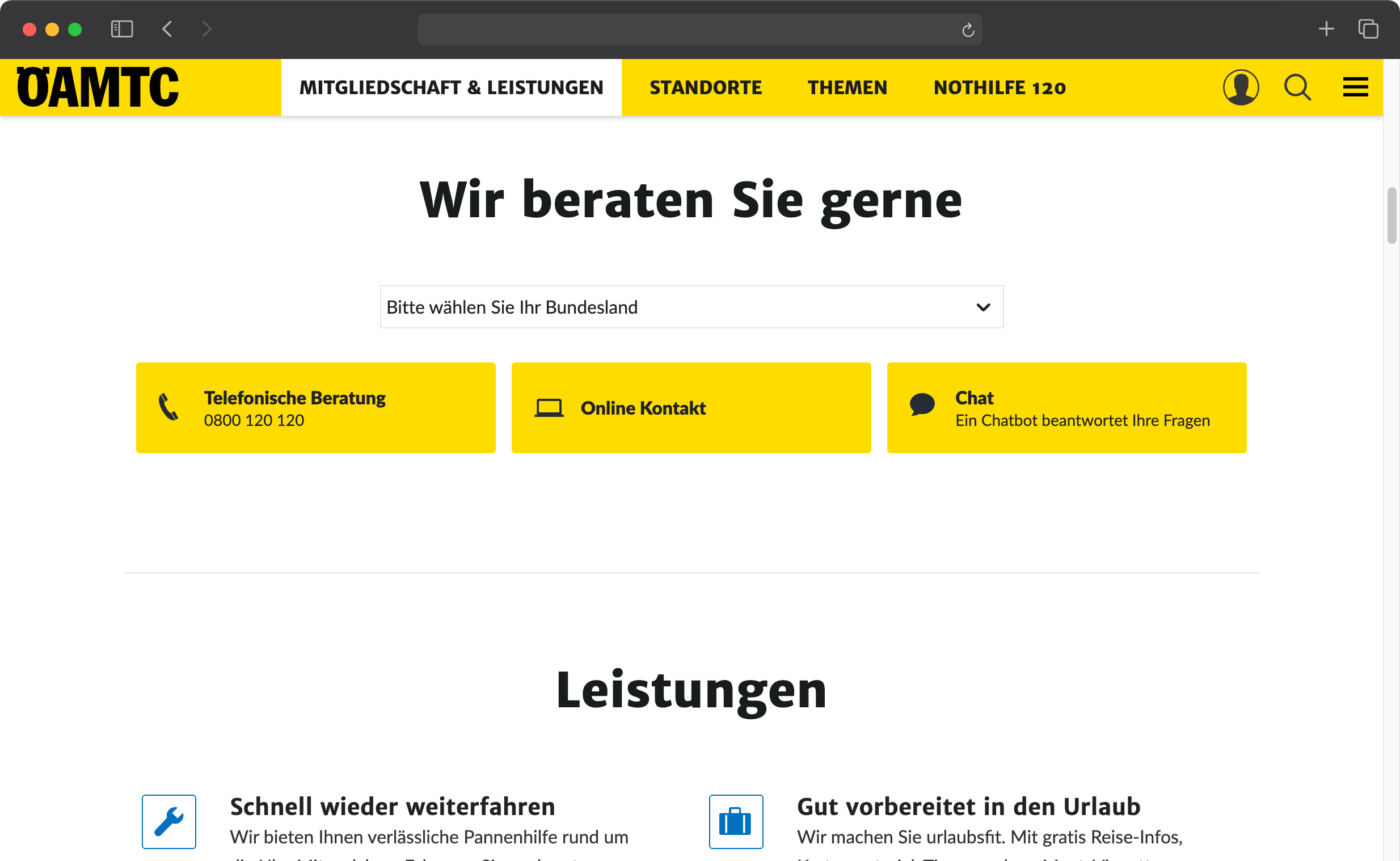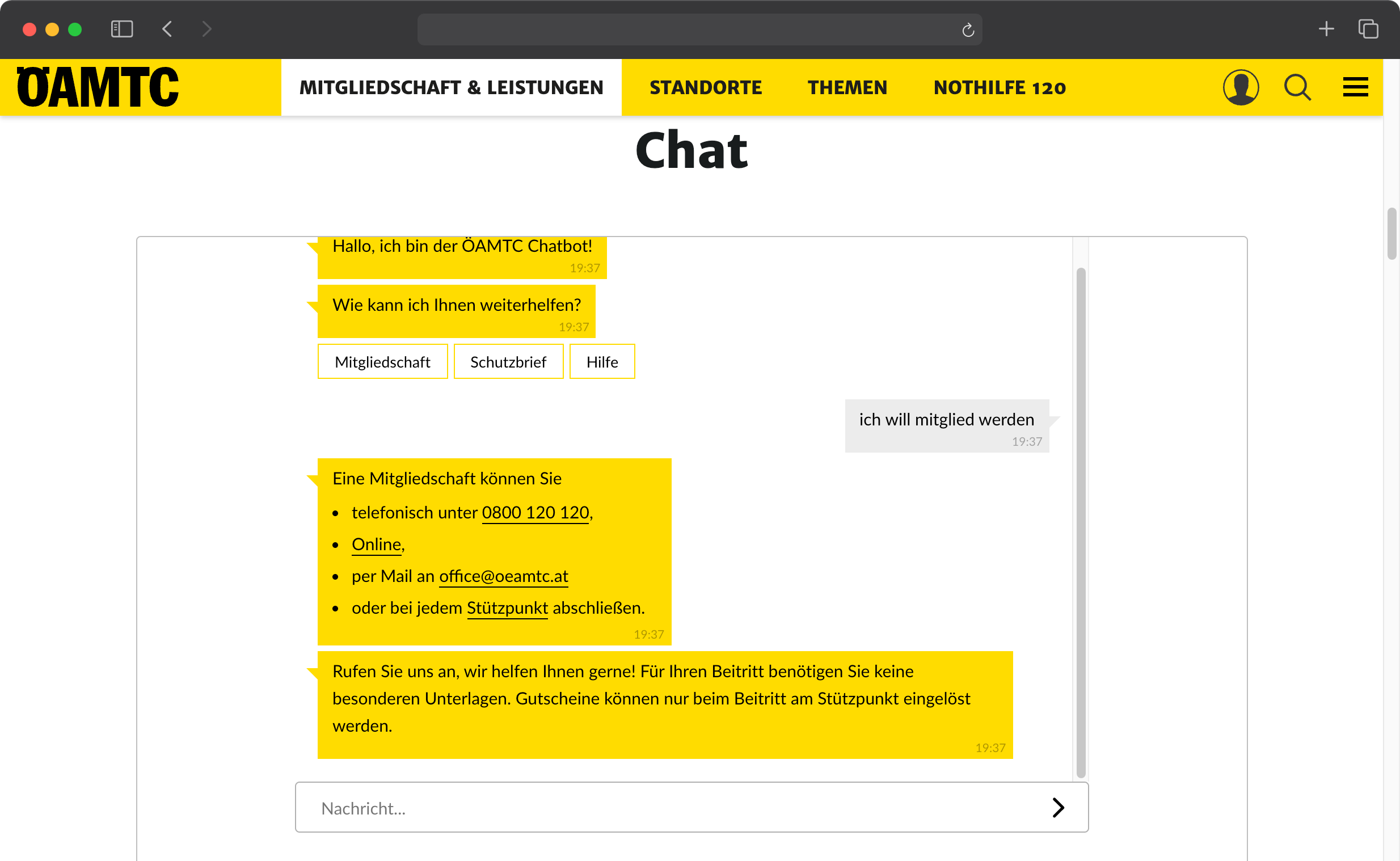 The chatbot of the Austrian Automobile, Motorcycle and Touring Club (ÖAMTC) is an innovative information channel that is 24/7 available. It helps with questions about membership, insurance topics and travel.
Questions about global travel regulations have increased since summer 2020. The ÖAMTC chatbot is therefore the ideal digital helper and immediately refers users to the daily updated corona service, when relevant travel requests are made.
The chatbot constantly receives new inputs through its use and thus constantly optimizes its service. In addition to automatically answering questions, the chatbot can hand over more complex inquiries to its colleagues in the service center using human handover.
Available around the clock
The ÖAMTC chatbot is a service channel embedded directly on the website, which enables the user to easily ask questions at any time. This intuitive use also strengthens customer interaction.
Features
Digitalisation

As a 100% digital helper, the ÖAMTC bot is always available to customers with advice and assistance. Answers on topics such as membership, insurance topics and travel are currently the focus.

E-Mail issues

Context-specific email templates represent an additional contact option, which are offered by the chatbot and sent directly to the appropriate service employees.

Human Handover

 

In the case of complex questions, the bot forwards employees to a live chat. They see the entire conversation, take over the chat and answer the question.

Service of the future

A modern service channel that corresponds to the zeitgeist and is barrier-free and intuitively usable 24/7 by every age group. Integrated directly on ÖAMTC.at and with responsive design.
Professionelle Tools.
Bringen Sie Ihren Chatbot auf die nächste Stufe.