Reference
«Marie» KSV1870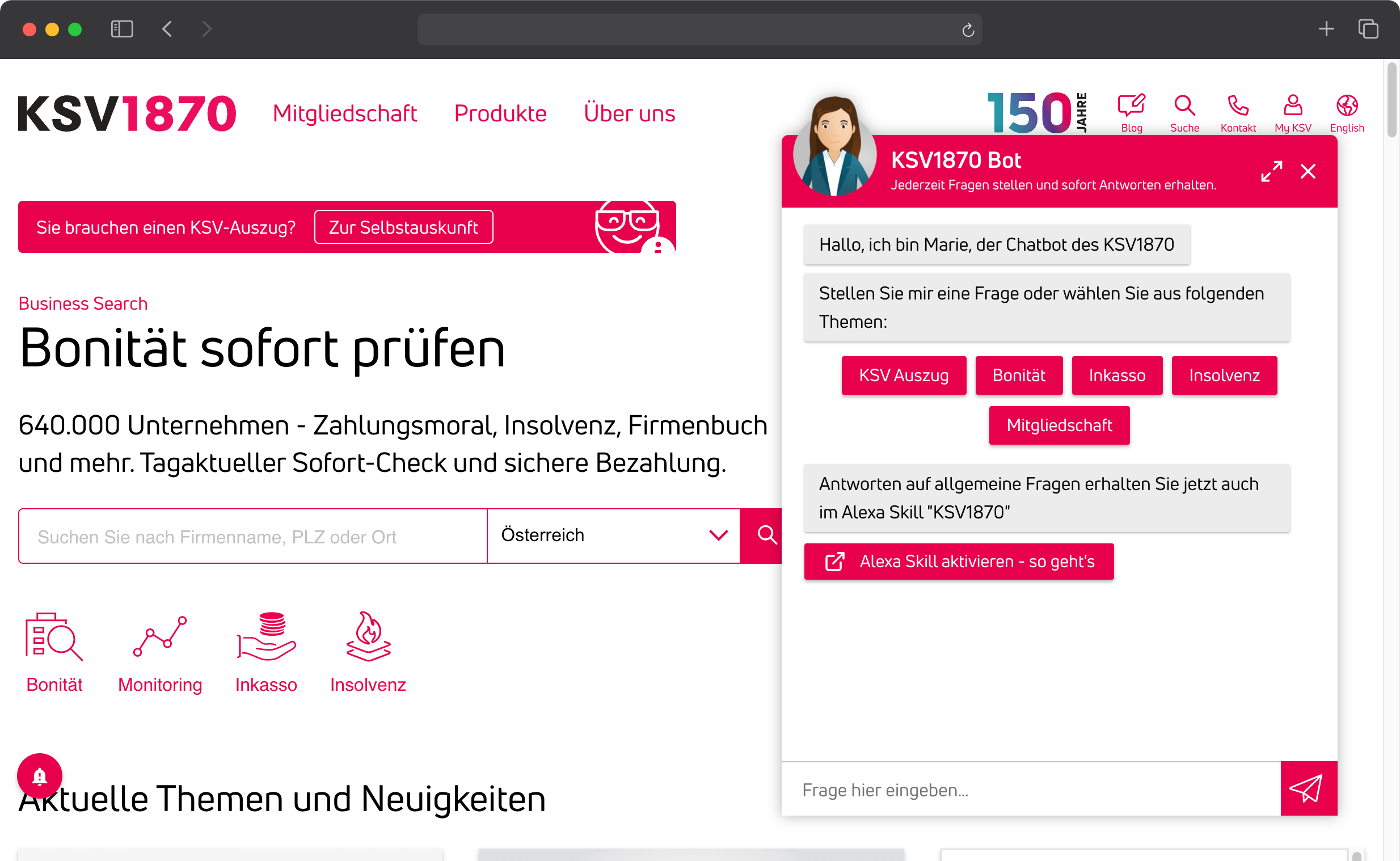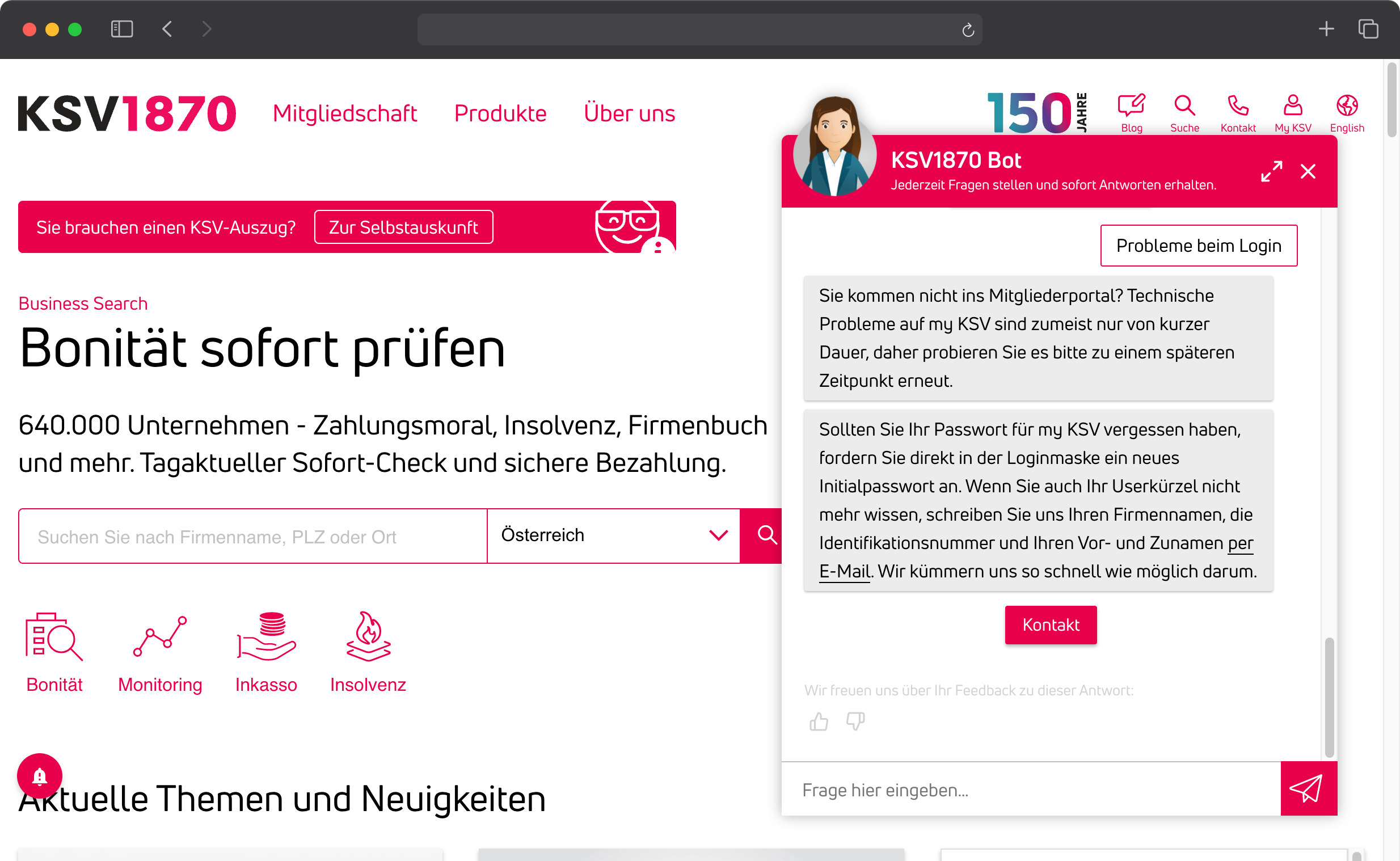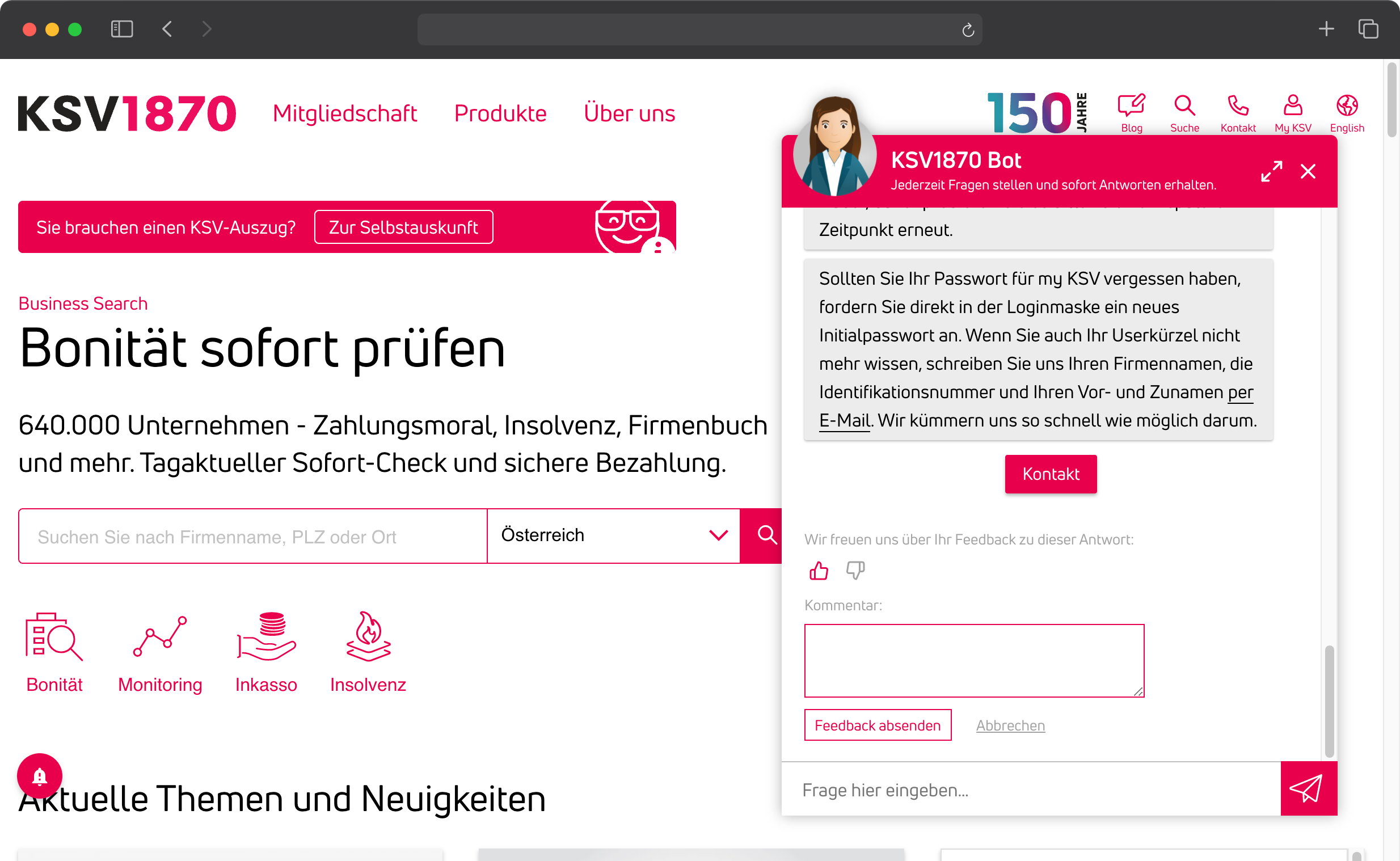 The "Marie" chatbot is the first point of contact for questions about bankruptcy protection, creditworthiness, debt collection and membership. The credit protection association of 1870 consequently improves customer interaction. Embedded directly on the website, it enables the user to ask questions and concerns easily and at any time.
Marie takes care of a large number of customer inquiries on several channels at the same time. This makes it the ideal digital helper. Marie's answers can be customized for each channel. Regardless of whether it's a computer, a smartphone or an Amazon Alexa (smart speaker). The latter is made possible by the Alexa skill "KSV1870". With the command "Alexa ask KSV ...", Marie promptly answers questions.
Marie is constantly learning
Marie is optimized with every question and the service is continuously improved. Marie uses the glossary to explain technical terms relating to the KSV1870. In this way, users receive additional information exactly where it is needed for better understanding.
Features
Digital adviser

Marie is all about customer interaction and becomes a digital companion on all aspects of the Kreditschutzverband 1870.

Questions & answers

Marie knows a lot. It can provide information on terms such as bankruptcies, statements, power of attorney, creditworthiness and debt collection.

Glossary

Marie provides explanations of specific terms and abbreviations from the world of topics relating to the KSV1870.

Many ways to the goal

Marie is a real omnichannel companion: on the KSV1870 website, and also via Amazon Alexa (Smart Speaker).
Professional tools.
Take your chatbot to the next level.