Reference
«Lou» of the St. Pölten Municipality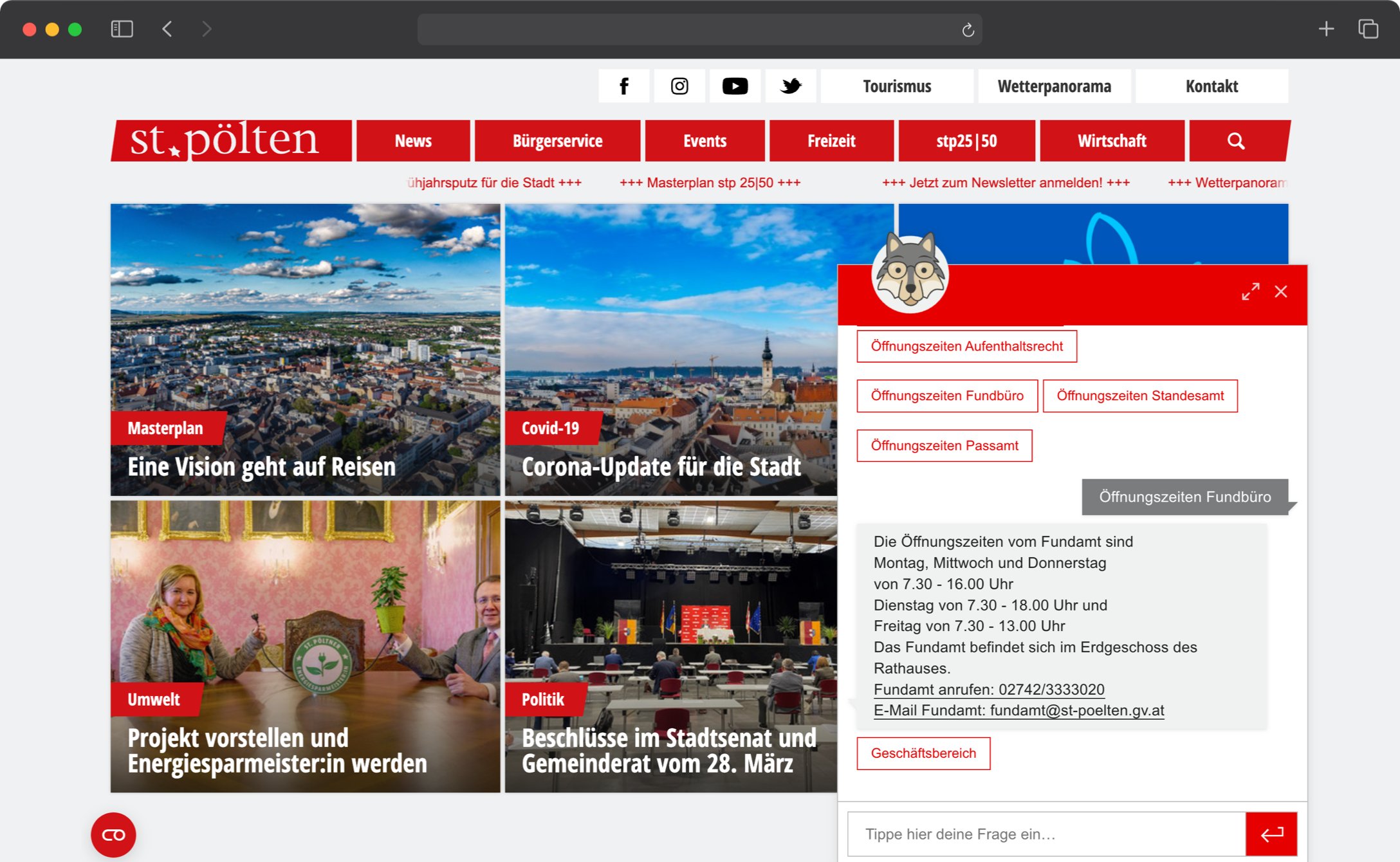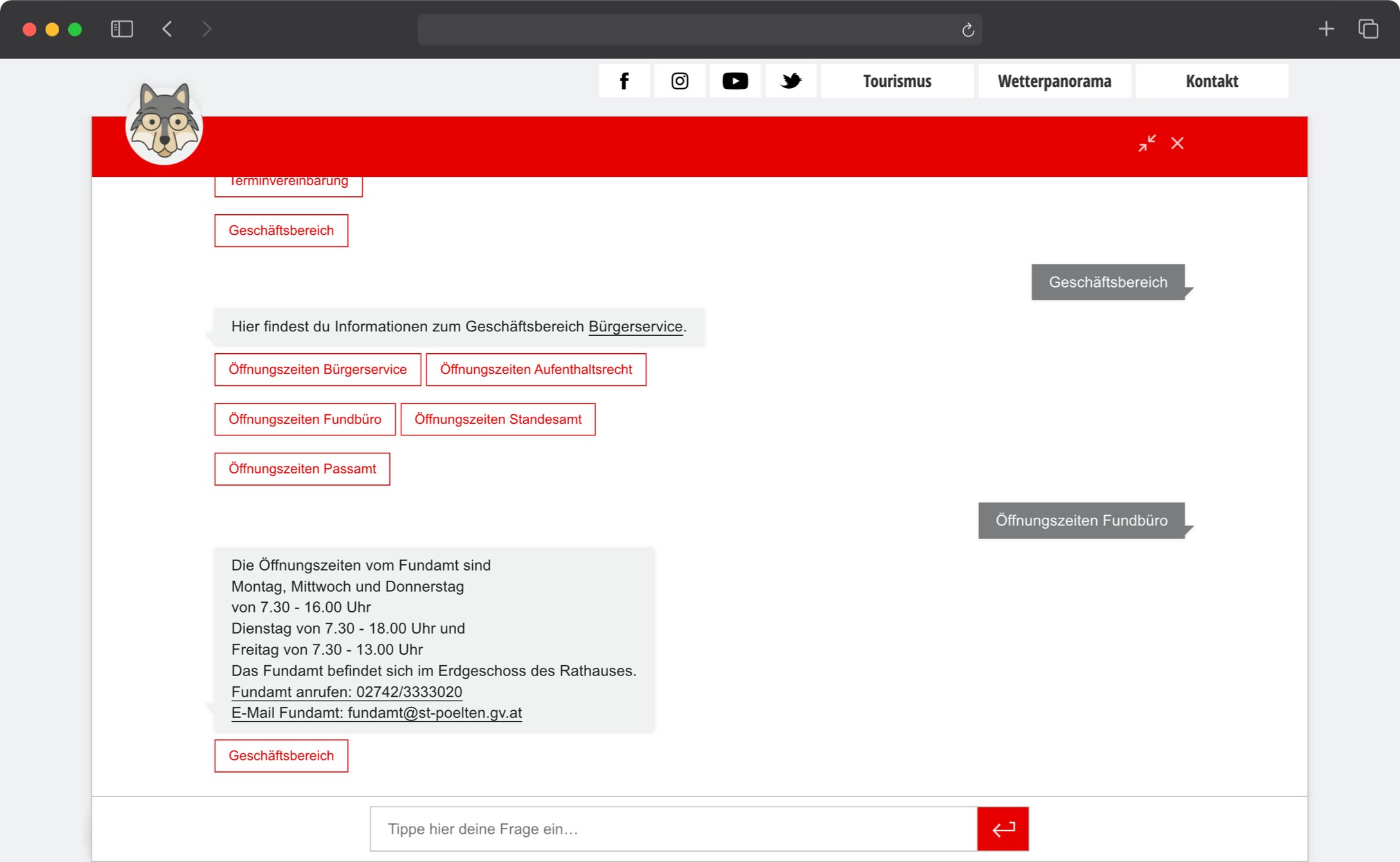 The chatbot "Lou" from the St. Pölten Municipality is a digital city hall assistant that is available to citizens around the clock. "Lou" is also used as an internal knowledge management tool, as employees of the Magistrate St. Pölten can access it.
The citizen service is now optimized, in addition to the website and personal or telephone contact. This makes it easy for citizens to help themselves - without the limitation of office hours.
"Lou" keeps learning
Through its use, the chatbot continuously receives new input and thus constantly optimizes the service. By means of regular chatbot editing, the editors also add up-to-the-minute content. In this way, not only are new topics identified, but they also find their way into the content. This ensures that the content is always up to date.
Content-strong bot
With over 20,000 question examples, "Lou" is one of the most comprehensive bots in terms of content. This means that the question examples must be particularly clearly defined so that the bot delivers excellent hits despite such a content density. This wealth of content means that the city's services and information are presented particularly well, so users can find their way around easily and get answers to a wide range of topics.
Features
Service of the future

With "Lou", the St. Pölten magistrate's office is preparing itself for the future in an innovative way. The chatbot also provides information 24/7, thus relieving the workload of the magistrate's employees.

Digitization

"Lou" makes all the content available digitally. This supports the maintenance of data and provides employees with an important knowledge database.

Questions & Answers

"Lou" knows (almost) everything: whether it's questions about passport applications or keeping bees - "Lou" provides the right information for important concerns.

Growing Content

The "Lou" service team is constantly expanding the content, so the chatbot always stays up to date.
Professionelle Tools.
Bringen Sie Ihren Chatbot auf die nächste Stufe.