Reference
«Justitia» Federal Ministry of Justice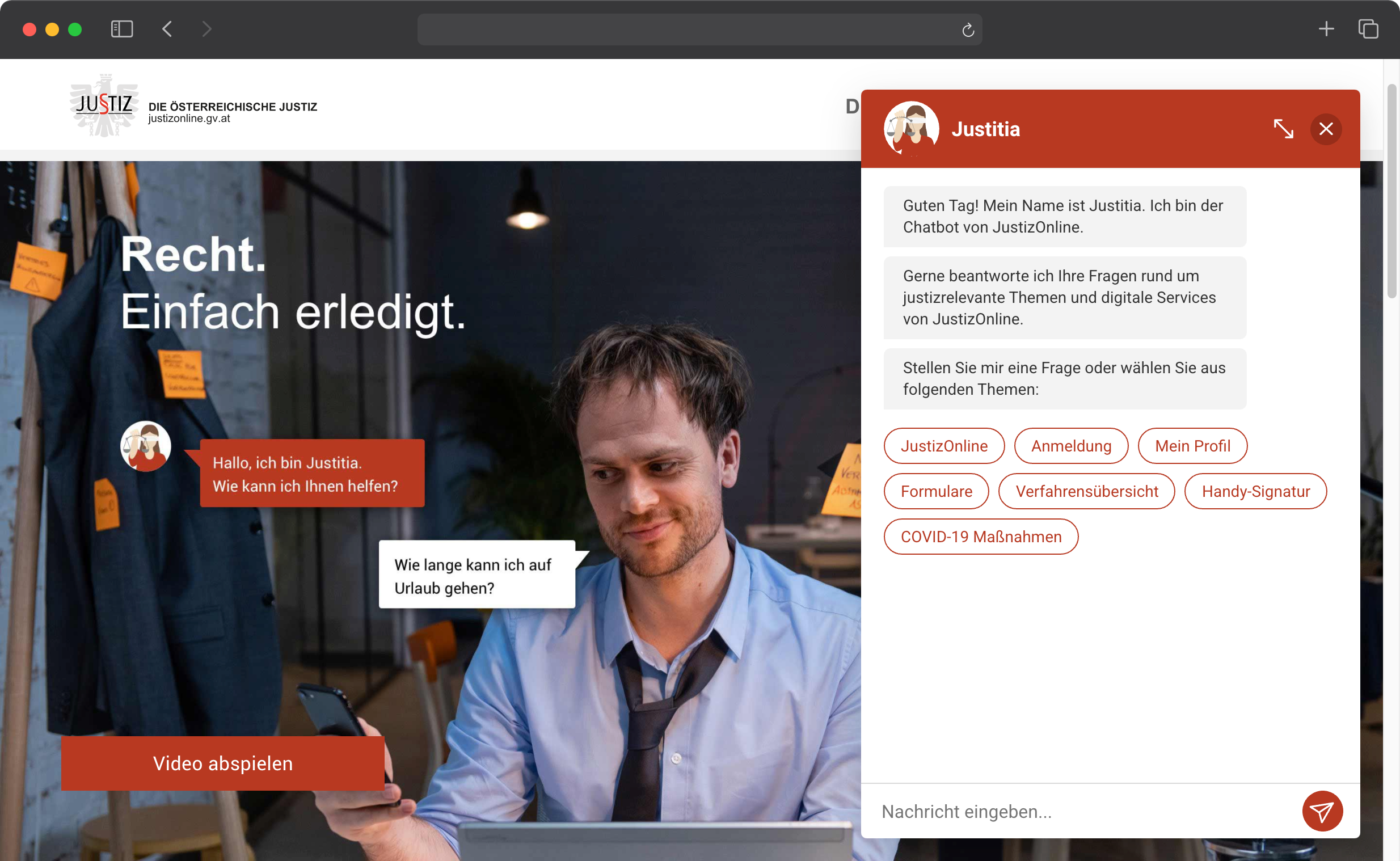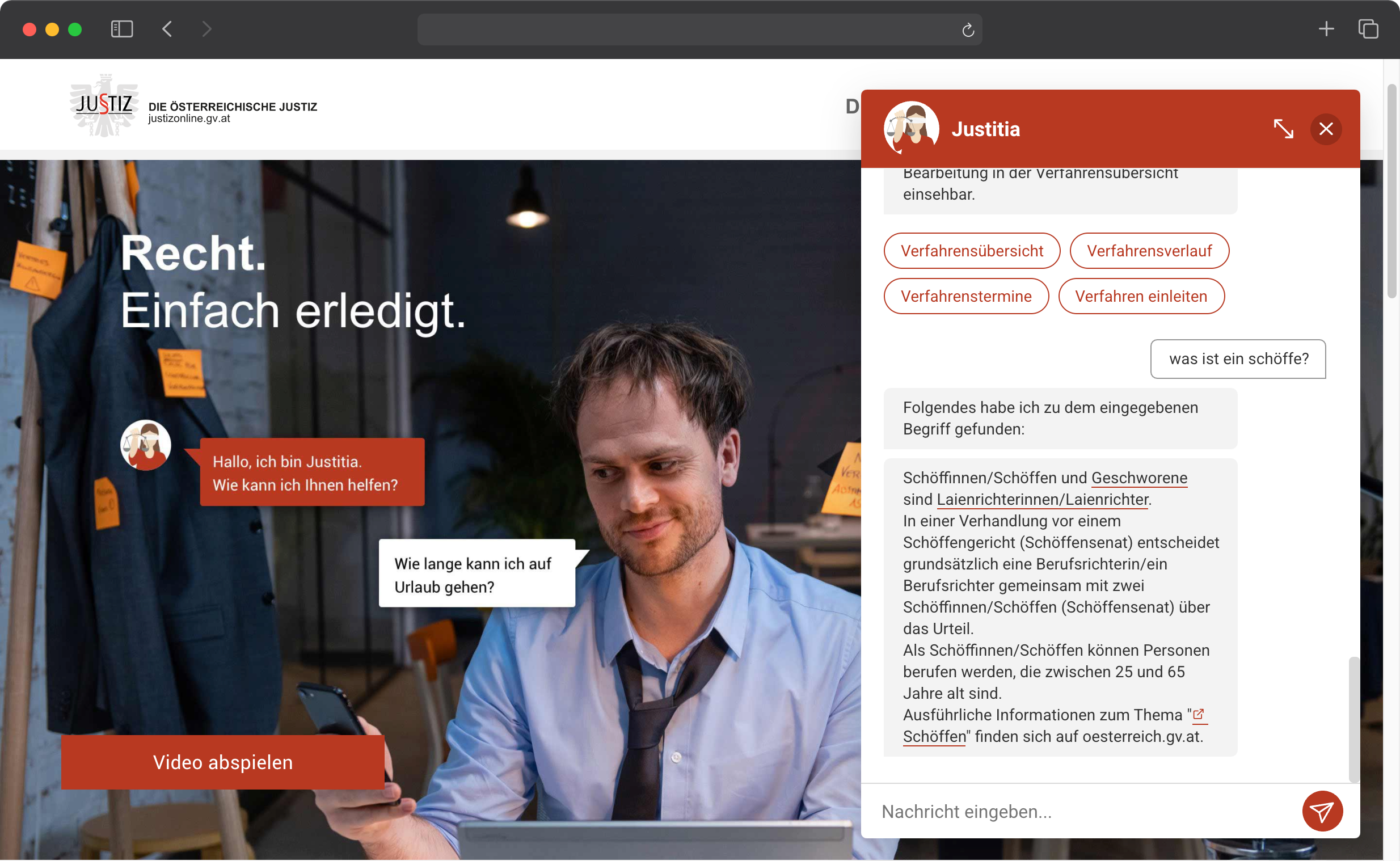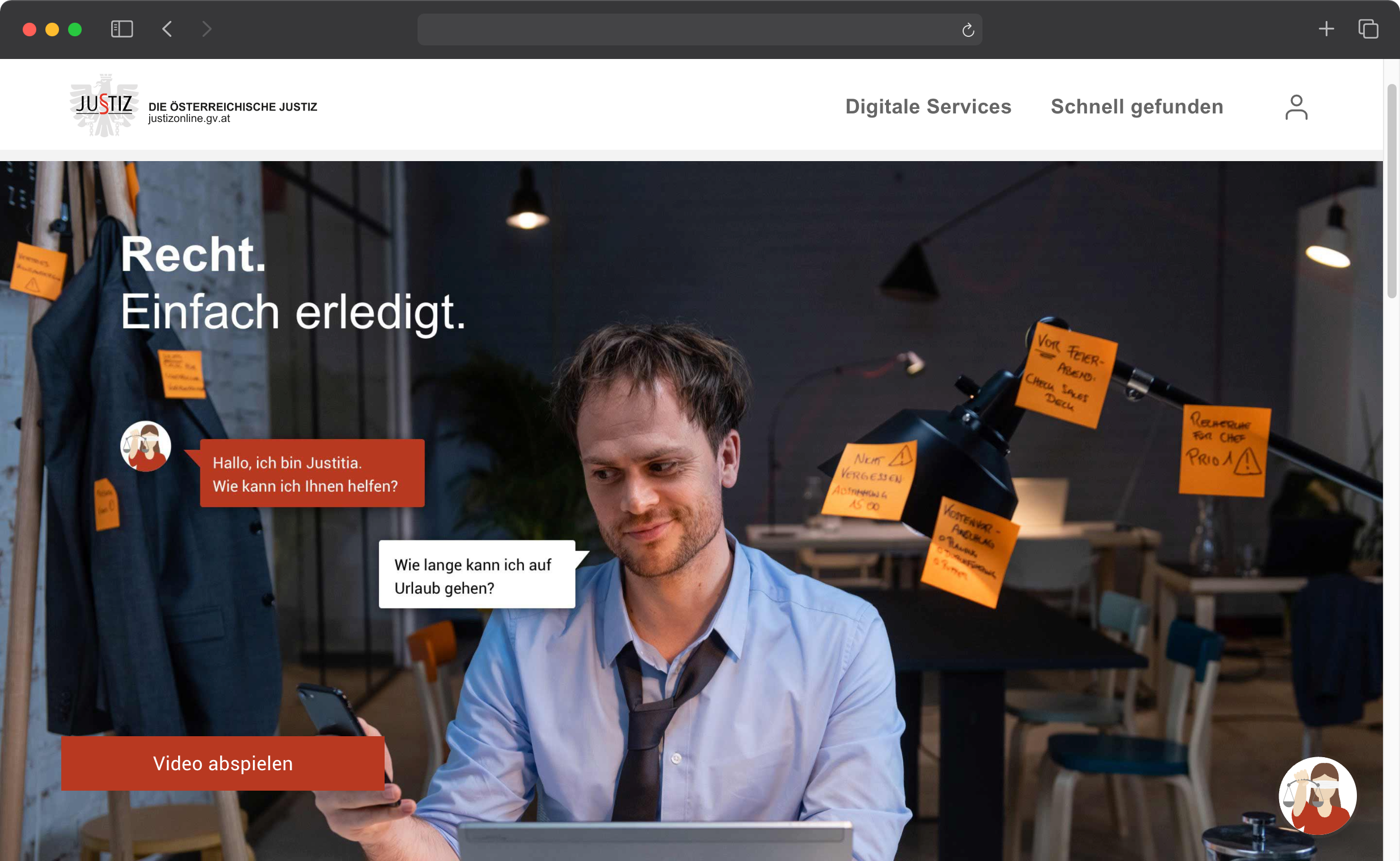 The Chatbot "Justitia" of the BMJ is an interactive component of the newly created JustizOnline platform (justizonline.gv.at). Justitia provides information on a wide range of digital information and services offered by the Austrian justice system. Content such as queries on the company register and land register, as well as downloads of relevant documents and forms with online submissions to courts and public prosecutors' offices are among the core areas.
In addition, Justitia helps with questions about one's own legal procedures, provides an overview of the status, and navigates to file inspection and submissions for ongoing procedures.
Justitia can do even more
With its responsive design, Justitia is available around the clock via website and smartphone. In addition to automated information, the Chatbot also offers glossary search to find definitions for relevant legal terms. In addition, it supports users with questions regarding registration on the JustizOnline platform.
Features
Glossary

The chatbot provides explanations of specific technical terms and abbreviations in the legal environment.

Court Search

Assistance in finding the right location of courts to fit the problem.

Form Search

User support through dynamic search for frequently used forms.

FAQ HTML

Additional use of chatbot content on JustizOnline by feeding FAQs (frequently asked questions) on the website.
Professional tools.
Take your chatbot to the next level.