REFERENCES
«Reini» Vocational Promotion Institute Upper Austria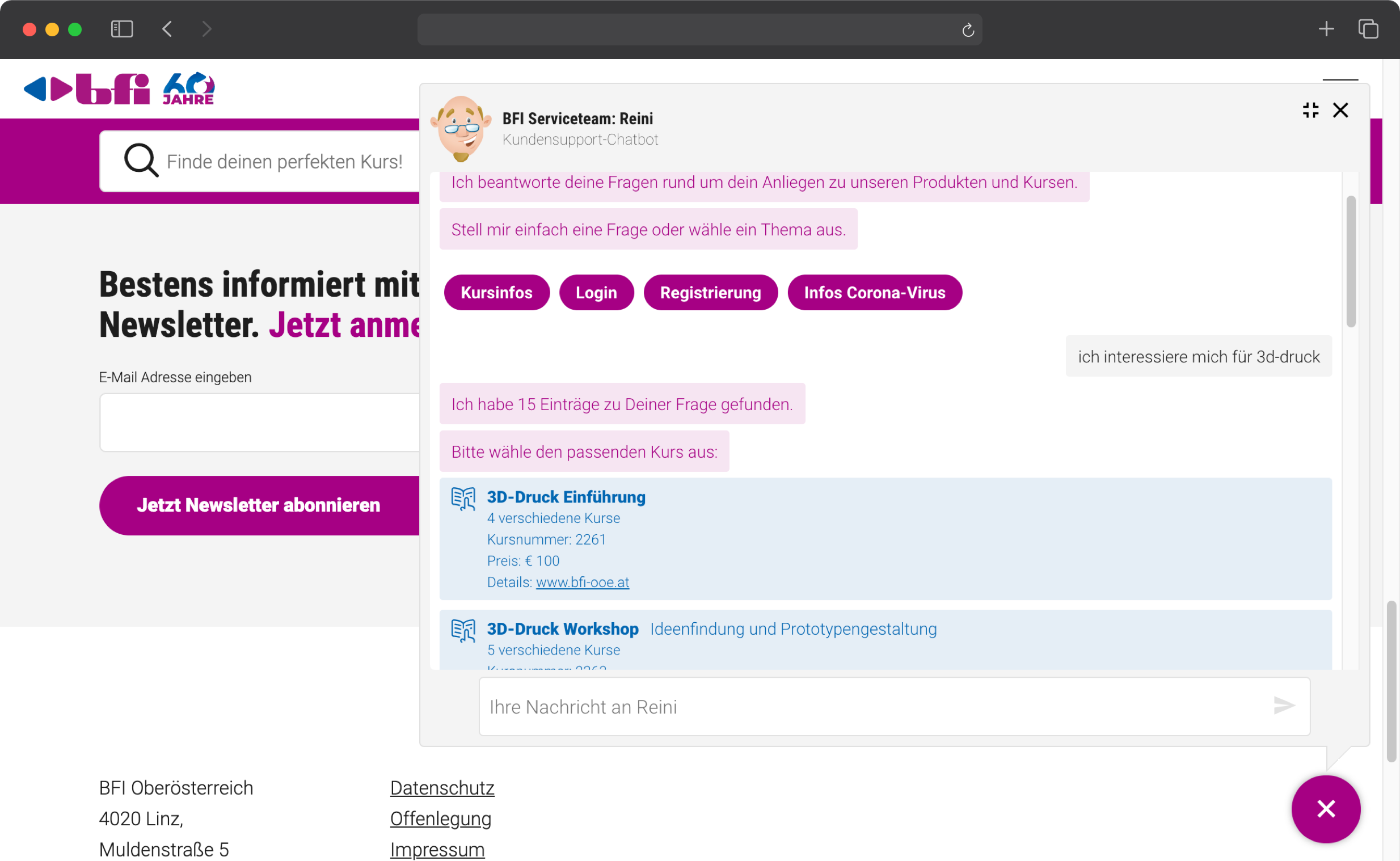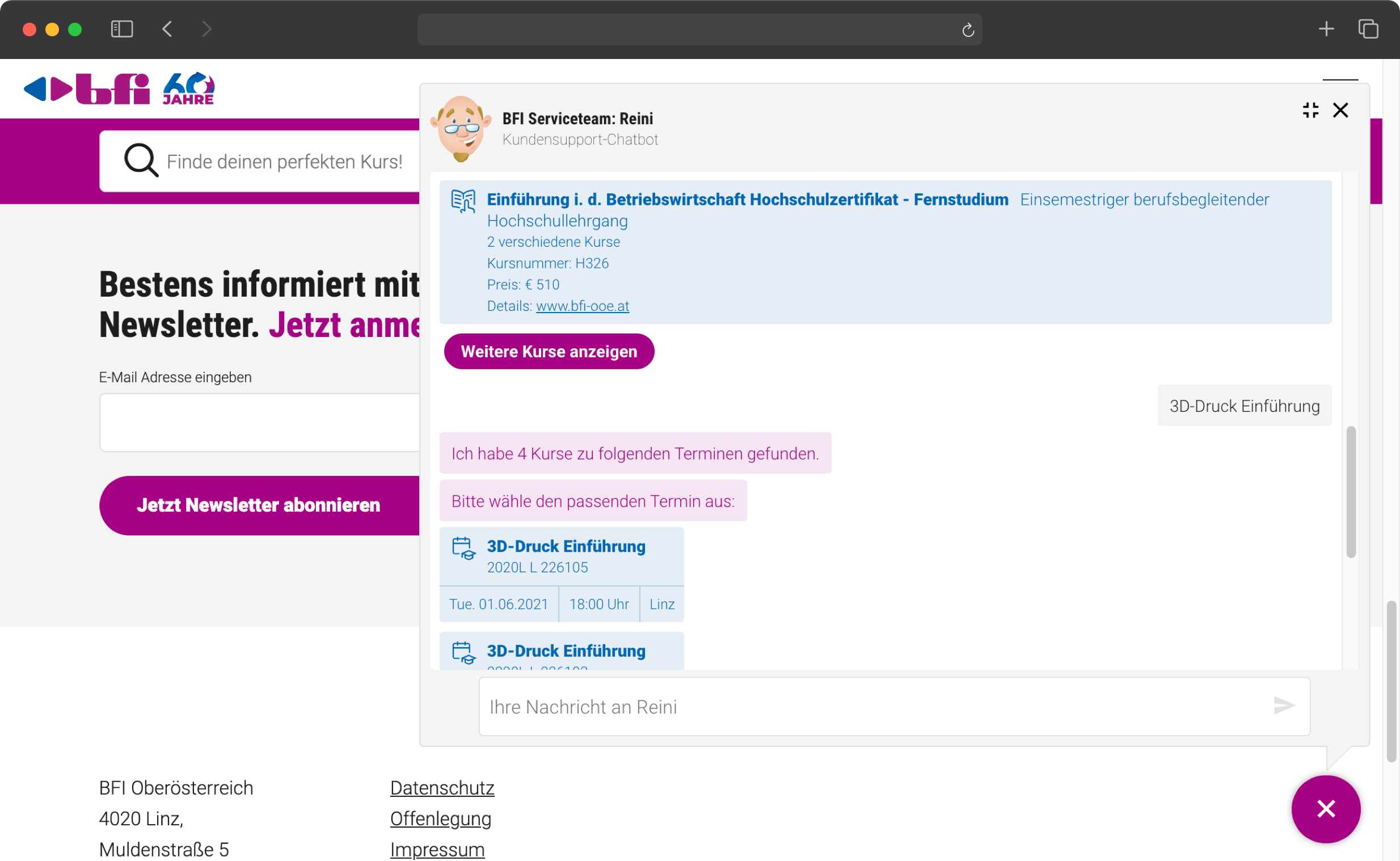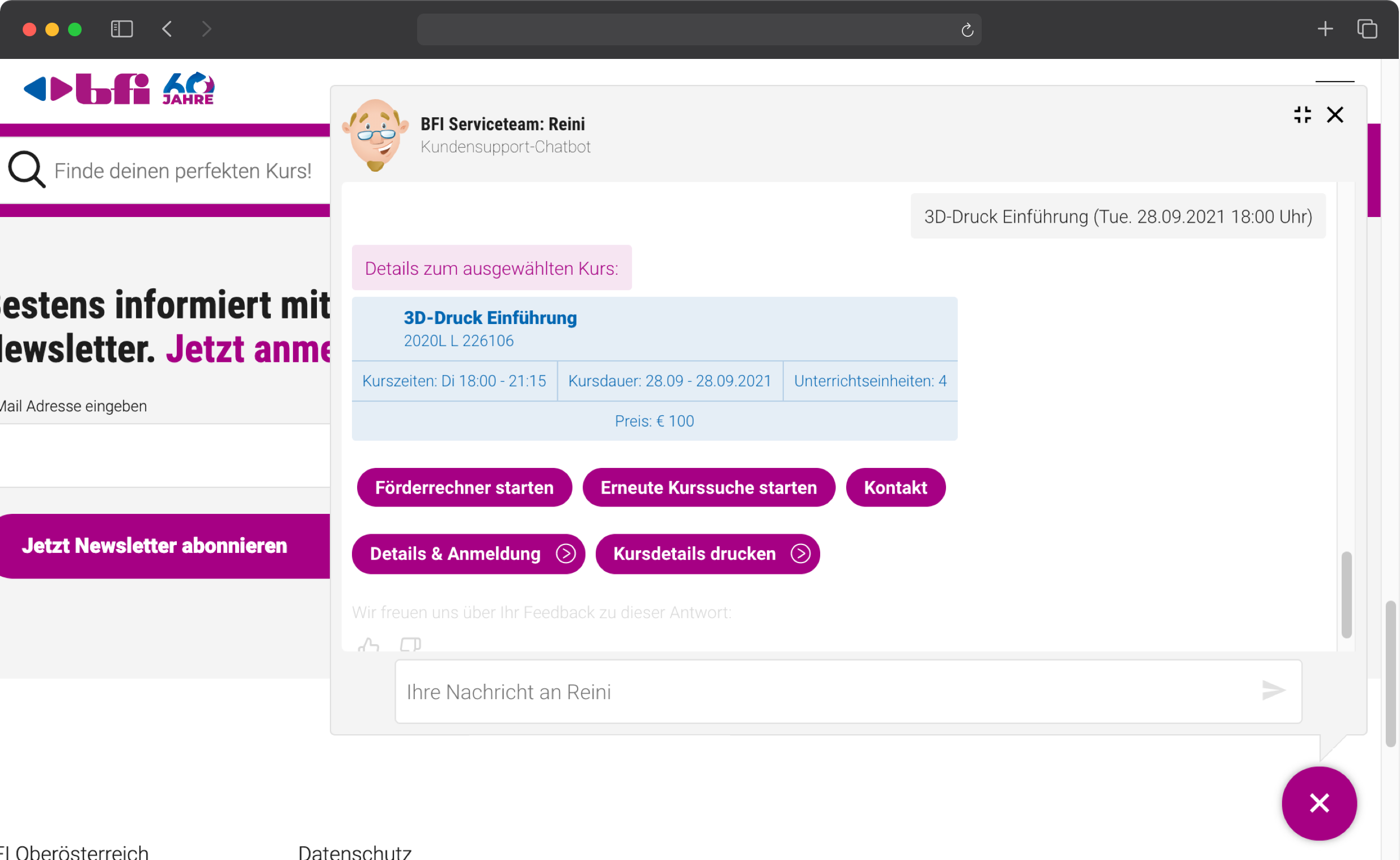 The "Reini" chatbot is part of the digitization offensive of the Upper Austria Vocational Promotion Institute. Reini helps directly on the website with a dynamic course search and with questions about the BFI Upper Austria. The focus is on the range of courses, training focuses and current topics.
With the help of the dynamic course search in "Reini", the entire course offer (information on the course, date, location and costs) can be searched for on a daily basis. After a successful search, it is possible to register for courses online immediately. In the case of more complex topics, the chatbot forwards to a live chat with employees of the BFI Upper Austria.
Reini is constantly learning
"Reini" is constantly being expanded to include new topics and not only that. He learns from every conversation and thus improves the service of the BFI Upper Austria sustainably.
Features
Digitalization

With the chatbot "Reini", the BFI Upper Austria is making another leap in digitization. An improved digital service channel that can be easily and quickly expanded to include content or technical components.

Questions & answers

Whether course offer and course dates, online registration, examination information or cancellation information - "Reini" has the right answer thanks to the integrated dynamic course search.

Human handover

If "Reini" doesn't know what to do next, he can hand over to an employee in a live chat. They see the entire conversation, takes over and answers the question.

Service of the future

A modern service channel that corresponds to the zeitgeist and is barrier-free and intuitively usable 24/7 by every age group. Integrated directly on the BFI-Upper Austria website and usable on the move.
Professional tools.
Take your chatbot to the next level.