Reference
«Mona» Online assistant for public administration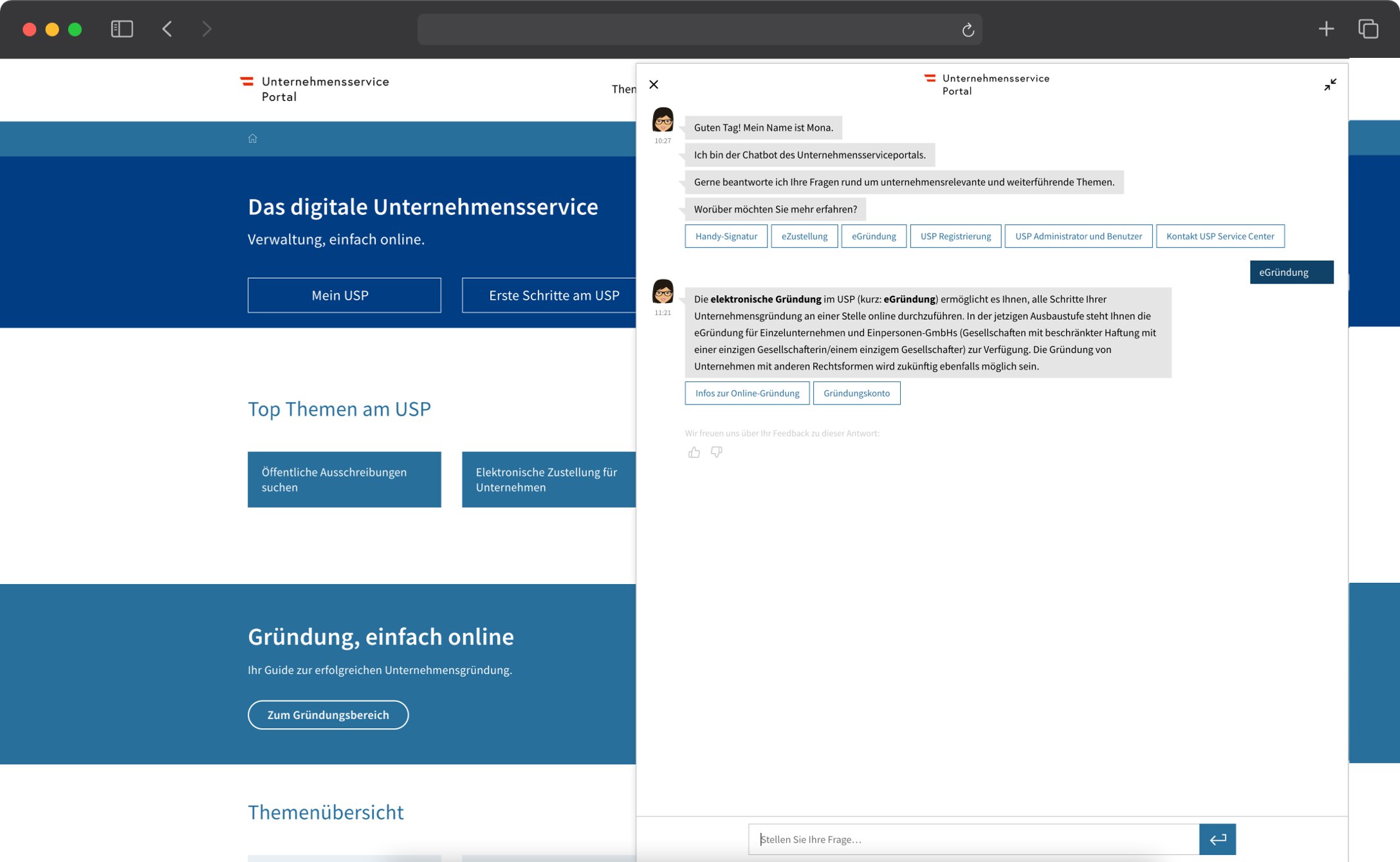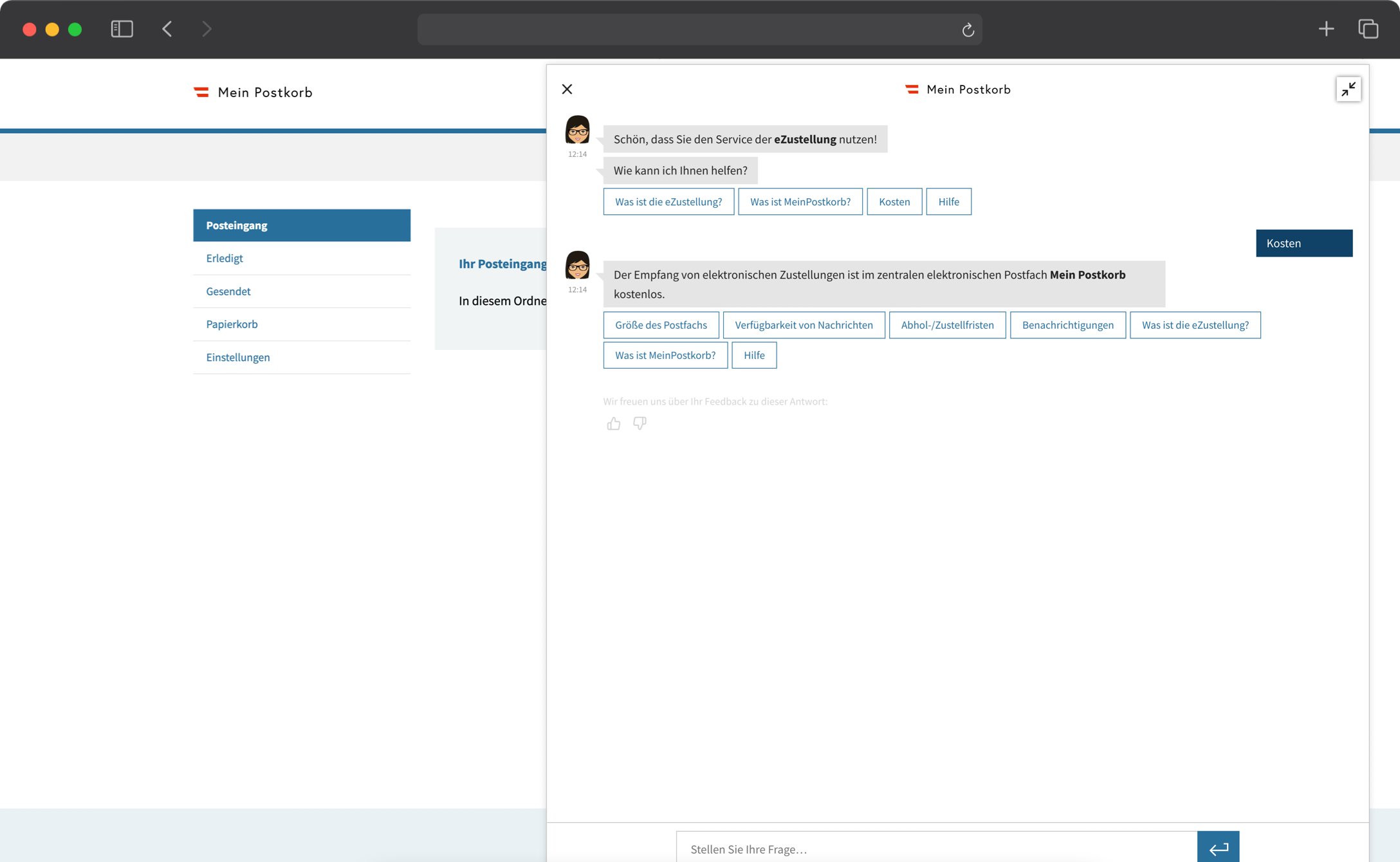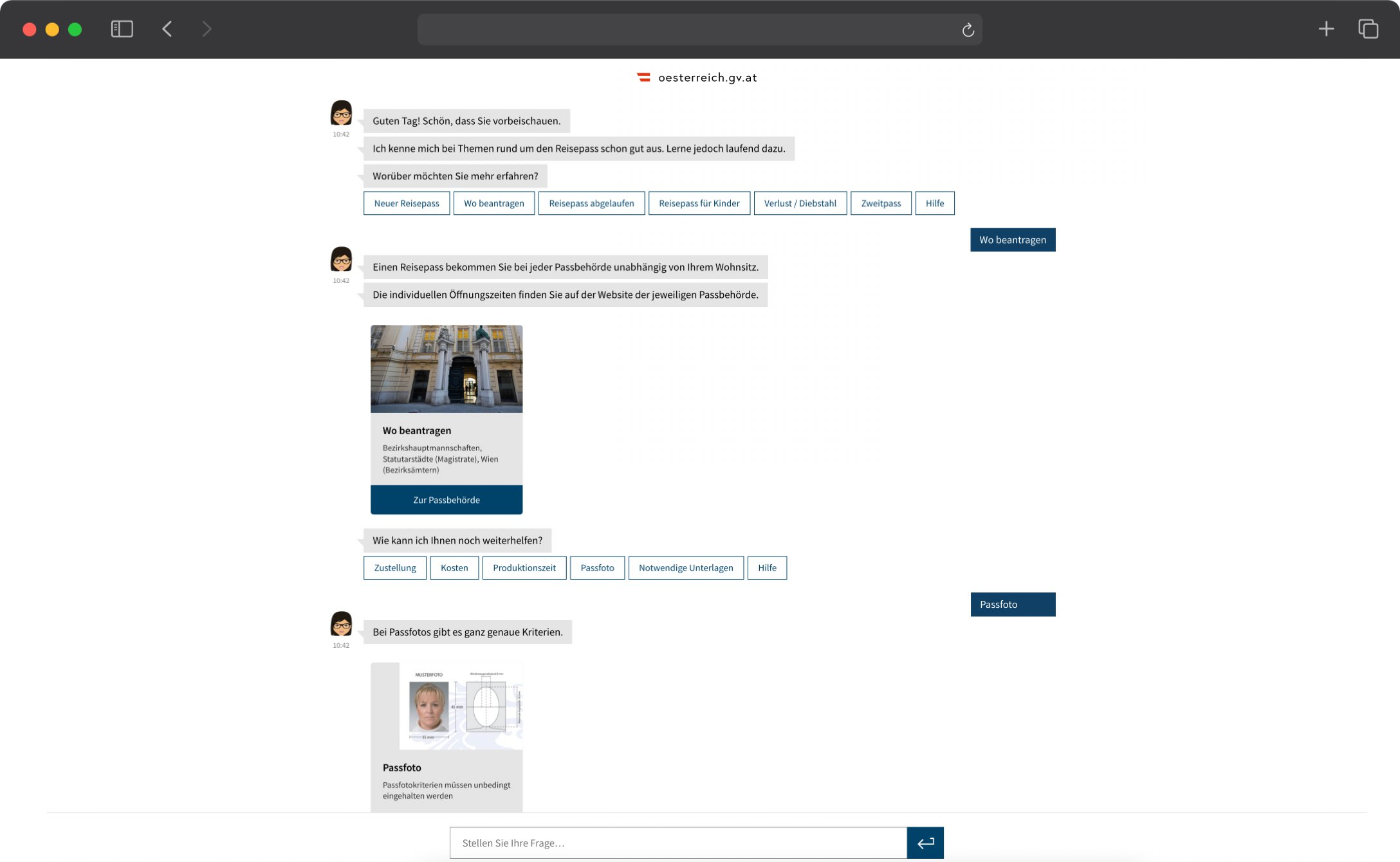 The chatbot "Mona" proves how conversational automation can increase the service quality in administration and relieve service staff - an innovative step in the digitalization of official channels and administration.
Mona: Threefold in use
"Mona" is active for three administrative areas at once: "Mona The digital Business Service", "Mona eZustellung" and "Mona oesterreich.gv.at".
"Mona The digital Business Service" provides entrepreneurs with important information on setting up a business electronically, e-billing, or even general information on how to use the digital Business Service.
"Mona eZustellung" is the support for electronic delivery for companies and citizens and provides assistance with questions about this.
"Mona oesterreich.gv.at" is a staff member at Austria's digital office: Whether questions about the passport or ID Austria - Mona knows her stuff and also helps with the use of oesterreich.gv.at as well as the app "Digital Office".
Features
Service of the Future

Personal and telephone contacts are reduced: By automating simple, frequently asked questions, service desk employees are relieved and service quality is increased at the same time.

Human Handover

If "Mona" does not know the answer or if users wish to contact a service desk employee, the transfer from Chatbot to a real person can be requested. Thanks to the Avaya Contact Center connection, the transition works smoothly.

Digitization

"Mona" additionally supports rollouts of technical innovations, such as ID Austria, and accompanies entrepreneurs with "Mona Unternehmensserviceportal" during electronic start-ups.

Growing content

With regular editing and ongoing maintenance of the content, it is always highly topical and grows with you.
Professional tools.
Take your chatbot to the next level.