Reference
«Betty» Burmeier Chatbot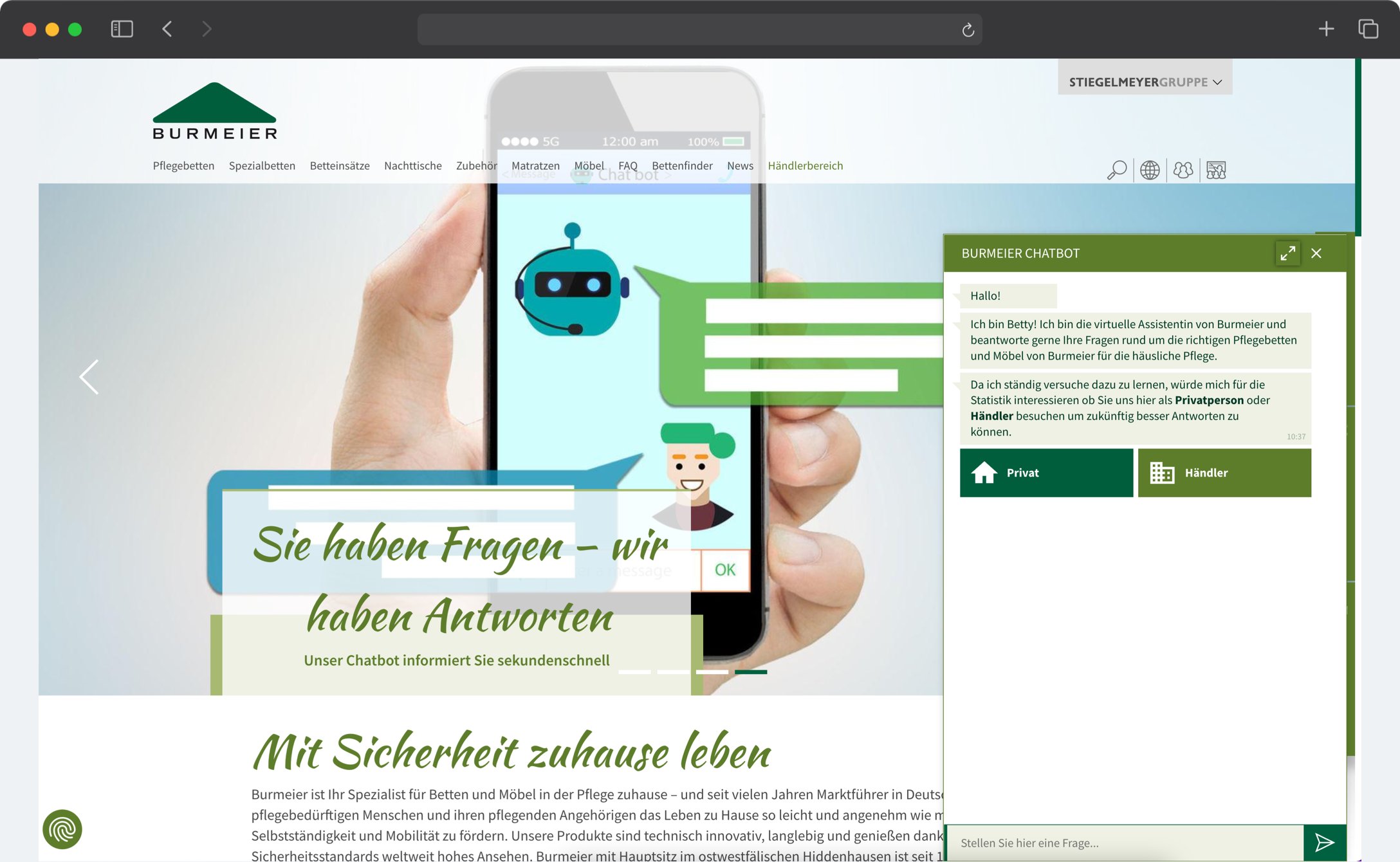 The Burmeier chatbot is an innovative B2C- & B2B information channel available to customers around the clock. In it, customers receive information and assistance on Burmeier products, for corporate customers as well as private customers.
Diverse content
From general advice and explanations of individual products to dimensional sketches for the premium care bed and Burmeier's social media presence - "Betty" provides the right content for everything.
Technical assistance
An essential aspect of "Betty" is the comprehensive technical information. Here, corporate customers can obtain support for all questions relating to the bed, details of technical data and contacts for repair and maintenance.
Features
Service of the Future

With "Betty", a future-proof and innovative customer service was realized, especially since it can be reached around the clock and the chat history can also be passed on to the customer service right away.

Digitization

"Betty" makes it possible to make even more content available digitally than before. This in turn supports data maintenance and provides employees with an important knowledge database.

Growing content

With regular editing and ongoing maintenance of the content, it is always highly topical and grows with you.

Questions & Answers

Whether questions about commissioning, maintenance or simply for more detailed product information "Betty" has the right answer.
Professional tools.
Take your chatbot to the next level.